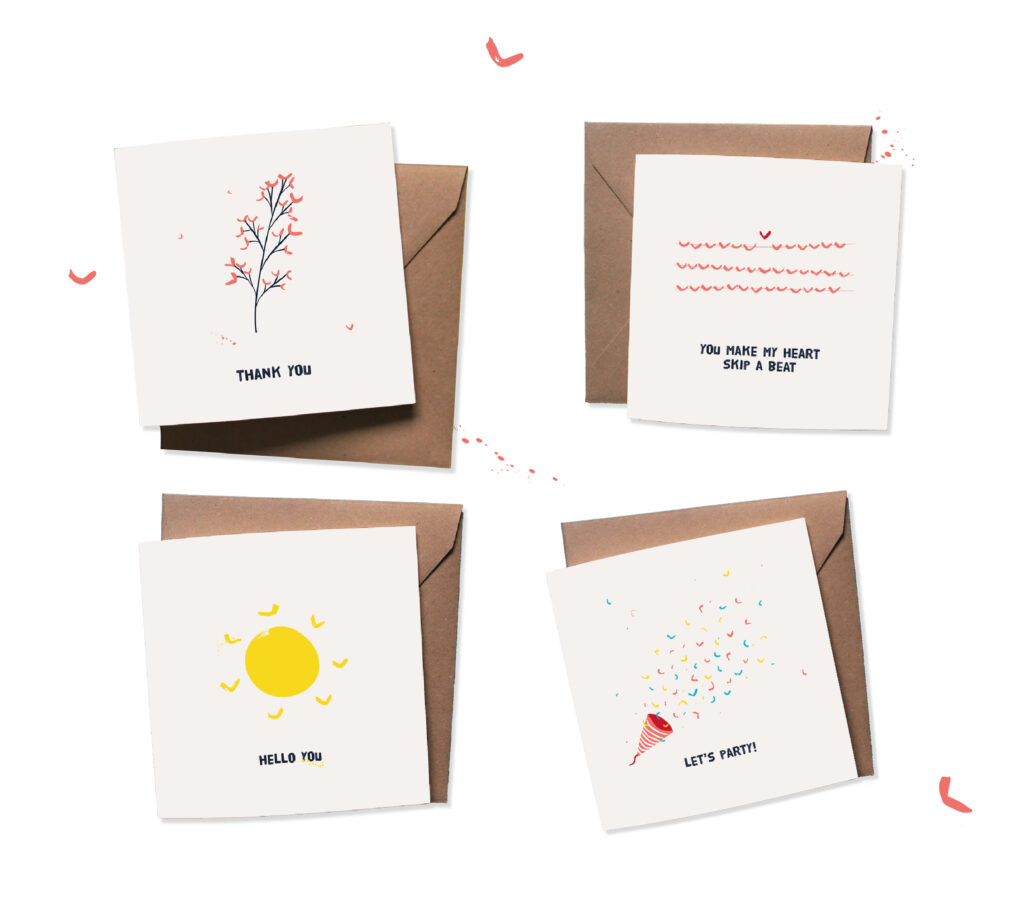 We sell postcards. Each set contains 10 luxury postcards and envelopes. Printed on matt off-white biotope paper.  Ready to make someone smile? Just send it.
What we do?
In our kitchen we create cards.
All cards are made with boomerang shapes.
Our boomerang is our smile.
Buy them in our webshop.
For you to send on and make someone smile!
Anytime is the right time to make someone smile
Why we do it
A simple way to spread happiness is through kindness. Often expressed by a simple smile. It's an easy and quick thing you can do as you move through daily life.
Looking for a custom made postcard for you or your company? Check out the options by sending our chef an e-mail: chef@kitchenofsmiles.nl